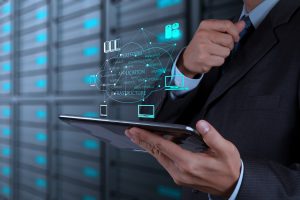 I have been watching this internet space for the past 20 years. I was in at the beginning with an internet startup when we invented chat and took that as far as we could before we sold it. Since we sold, I have been watching the proliferation of "How To" classes, softwares and consulting designed to make every business successful if you just do this or that.
I have bought dozens of coaching classes and software applications which we commonly refer to as "shiny objects". It's funny that most "shiny objects" are bought at night before we go to bed. You see, if we buy some $47 or $97 or even $1497 product before we turn in for the night, we have "moved the ball forward" today and can rest easy knowing that we're on our way until tomorrow when we get up, look through this new "answer to my prayers" app and figure out it's a lot of work. We then get distracted by an email or one of the kids and then we're right back where we started. Well, actually, we're not. We're back even further than before because we realized in the light of day, that isn't the next answer that we hoped it was. Plus, we're anywhere from $47 to $1500 lighter in our wallets. Our search for the next "Holy Grail" begins again. But don't fret. I have the answer for you and it won't cost a dime.
(Drum Roll) To find this answer for how to succeed, you need get up and go into the bathroom. Now take a look in the mirror. There's your answer! It's you and I'm willing to bet almost any amount of money that you have what it takes to succeed and the reason it's a safe bet is because you haven't given up yet. You're always looking and hoping that the next product around the corner is THE answer. You are the answer! Say that to yourself. You really are!
Now here's the process: No matter what kind of business you have or don't have, if you focus on one marketing method and are disciplined enough to not give up, you will succeed.  If you're a B to B business, Infousa.com has the most amazing email lists in the world. If you can't afford that, then go ahead and spend the time finding emails one at a time. Sue and I built a two million dollar business by sending out 50 emails every day for about 6 months.
If you're a B to C business, Facebook has the best targeting in the world and if your ads are relevant, you can get quality clicks for $.05 to $.15 each. You can go to a site like Upwork.com and find someone with extensive experience who can tell you what has to happen for you to target your perfect customer. Depending on how many new customers you're looking for, Facebook may very well be your answer.
Maybe you provide consulting or internet services. Go find the websites of the types of clients you want to talk to and compose an email and send it to them. No autoresponders or funnels or landing pages. Just write your potential client about what you see about his website of his business. Here is a free tool that can help you find the "big dog" to target: https://emailhunter.co/ If you can't find him there, there is a tool here that is about $50/mo which will tell you the owner of the website: http://domaintools.com/ Usually the owner of the company owns his domain. He would hate to have an employee own his brand for fear that if they left him, they would own it.
Next time I will share with you my favorite marketing trick that is so simple, you'll be able to start right after I show it to you.